About Us
If you're looking for Milwaukee bathroom remodelers that offer clean, simple, and affordable remodeling services, then Bath Planet has everything you're looking for. We can install your new single-threshold shower, walk-in tub, or ADA-compliant accessories in as little as one day!
Not only do we save you tons of time, we save you money too! And with Bath Planet, you don't have to sacrifice quality for cost. All of our products are made using durable acrylic designed to prevent cracks, chips, and deterioration. We also use mold and mildew-resistant technology so clean-up is a breeze.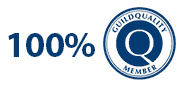 Whether you want a complete bathroom remodel, or just a few style updates, we have a full-line of customizable products, so you can choose the colors, patterns, hardware, and accessories that perfectly compliment your style and needs.
You can have the bathroom you want and need! Call us today to schedule your free in-home estimate to learn more about what Bath Planet can do for you.