About Us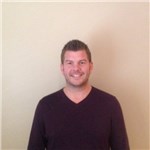 For over 15 years now, Bath Planet has exceeded the expectations of homeowners with our high-quality, on-time, and professional Chicagoland bathroom remodeling services. From ADA-compliant accessibility features to complete high-end bathroom remodeling, we have the expert team and years of experience you can rely on.
Read Our Reviews - find out why people love their Bath Planet of Chicagoland remodels!
Whether you're looking for a step-through shower insert, a replacement bathtub, or an elegant tiled-pattern wall surround, we specialize in customizing our products to your exact needs. And through our state-of-the-art online design studio, you can design and visualize your new bathroom from the comfort of your home.
At Bath Planet of Chicago, we have superior craftsmanship, customer service, and materials. From replacement bathtubs to shower handles, our products are made of high-quality acrylic that is resistant to mold, mildew, cracking, and peeling—so you can rest easy with a bathroom that is long-lasting and easy to maintain.
We're so sure of our services that we offer a Bath Planet Product Warranty on your installation, valid for as long as you own your home. We're also proud to be backed by the Good Housekeeping Seal, an industry standard of quality.
With our uniquely affordable and quick bathroom installations, there's no reason to put off your Chicagoland bathroom remodeling project. Get in touch with us today for a free quote from one of our Bath Planet experts!