About Us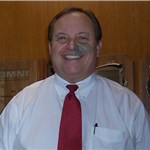 Bath Planet is among the most trusted Indianapolis bathroom remodelers. We offer everything you need to create the bathroom you always wanted at affordable prices. Whether you want to update your style or add ADA-compliant products for easy accessibility, our team of professionals will work with you to bring your vision to life.
Whether you're looking for a new single-threshold shower, walk-in-bath, or simply want to add some new hardware and accessories, quality is guaranteed. Our baths and showers are made using durable, mildew-resistant acrylic – preventing damage, chips, cracks, and though stains.
Making sure you get exactly what you want is our top priority. Our design experts will help you hand-pick the perfect colors, patterns, accessories, and hardware to suit your needs for style and functionality.
With Bath Planet, you can get the bathroom of your dreams in as little as one day! To arrange your free in-home estimate, contact our Indianapolis bathroom remodeling company today.