About Us
Do you want a bathroom that is stylish, functional, and easy to keep clean? Bath Planet has the solutions you need! Our Northeast Ohio and Erie bathroom remodelers can renovate your bathroom in as little as one day, so you can enjoy your new shower or tub in no time!
Quality Bath Products
Whatever your needs might be, the professionals at Bath Planet have what you're looking for. Our wide-range of bathtubs and showers are made with quality acrylic materials and available with a variety of colors, patterns, hardware, and accessories to choose from. If you need a bathroom conversion, we also offer a variety of ADA-compliant products.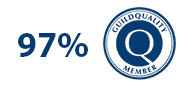 Bathroom Remodeling Pro's
Your satisfaction is our main priority. From start to finish, our team is dedicated to making sure you get the best service and products possible.
To learn more about our services or to schedule your free in-home consultation, give Bath Planet a call today!