About Us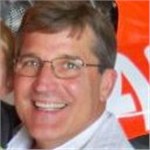 Bath Planet of Central IL has been providing homes with stunning bathroom remodels since 1999, all while delivering some of the best customer service and pricing in the industry. From custom-fitted corner showers to luxurious walk-in bathtubs, our highly trained and experienced remodeling team has all of the design options you need to create the bathroom you've always wanted.
Our team puts quality first in every respect, especially when it comes to our renovation projects, where we use only the most durable materials available. As a Bath Planet service provider, we incorporate the highest-grade acrylics possible, ensuring easy-to-clean and long-lasting surfaces that shine for years to come, without the cost of traditional remodeling projects. Our customers love the low maintenance features of our bathrooms, and we're certain that you will too.
We understand that every home is different, which is why we offer consultations to all our customers. Whether you want to make your bathroom safer and more accessible, ADA-compliant, or simply add more storage features to help keep your bath organized, our design specialists can help you add the features you need. Our Central IL bathroom remodelers also offer a wide range of colors, textures, and shapes to choose from, ensuring a bathroom that looks and functions perfectly for you and your family.
Owning a bathroom you can truly be proud of is just a phone call away. Contact the Central IL bathroom remodelers of Bath Planet of Central IL today to receive your free remodeling estimate.
BATH PLANET OF CENTRAL ILLINOIS PROMOTIONS