About Us
Hometown Contractors, Inc. / Bath Planet of Pensacola is a leader in the bathroom remodeling industry, providing families with beautiful and affordable design options since 1999. To this day, our commitment to quality continues. From showers to luxury bathtubs, there's no limit to what our highly trained remodeling experts can do. Our high quality products, combined with years of experience in the field, make us an exceptional choice for your next bathroom remodeling project.
We exclusively use Bath Planet materials, among the finest acrylics and adhesives available, to create beautiful and long-lasting bathrooms. Our Pensacola bathroom remodelers are masters of efficiency and style, completing renovations in as little as one day using the latest remodeling technology. All of our design options are customizable, giving our clients the unique opportunity to hand-select the hardware, colors, patterns, and accessories that fit their vision of the ideal bathroom.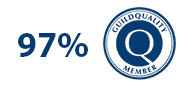 No matter what you had in mind, our bathroom remodeling experts can help design a beautiful and durable space that your family and guests will love. Whether you're looking for a minor tub replacement or a full-fledged bathroom redesign, our Pensacola bathroom remodeling experts are at your side.
You and your family deserve a beautiful bathroom. Call Hometown Contractors Inc., / Bath Planet of Pensacola to receive a free estimate for your Pensacola bathroom remodeling project today.