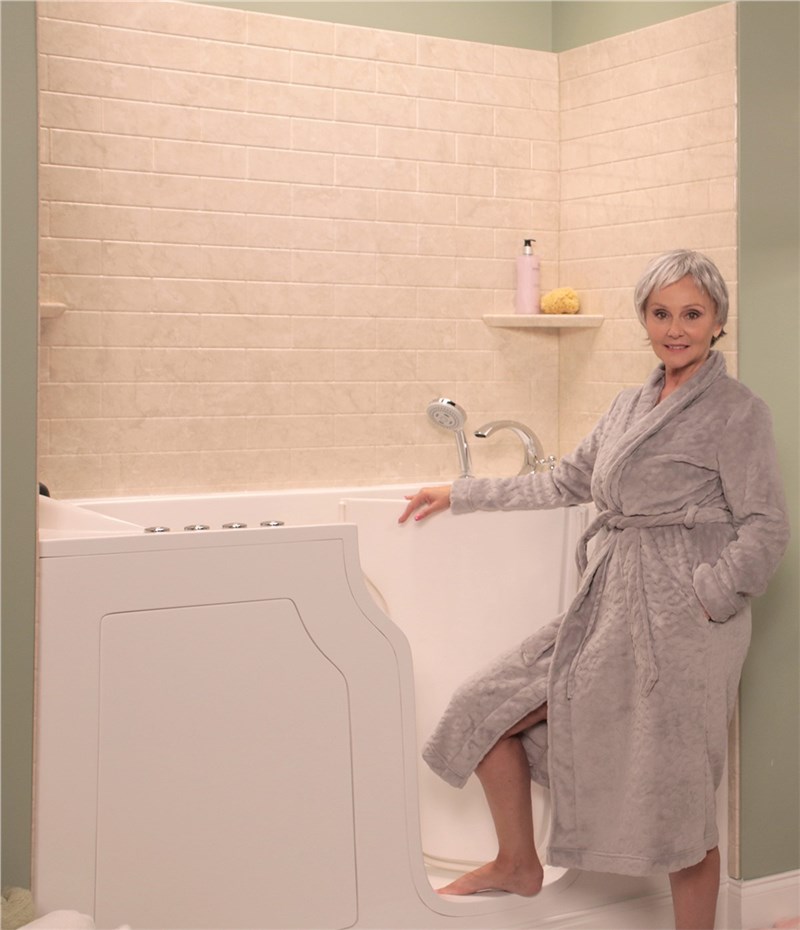 Challenged mobility is something we all may have to deal with at some point in our lives, and is often viewed as an inevitability of time. However, challenged bathing is not something that has to accompany it. The modern advancements that have been made in the bathing industry have allowed us to help you maintain your independence with accessible bathing options. Our selection of walk-in tubs, tub-to-shower conversions, barrier-free shower bases, and many safety accessories can help reinvent the way you bathe by giving you a safer and more relaxing experience.
One of our main priorities is to ensure that everyone is able to have safety and independence with their bathing experience, and we believe that our accessible bathing options are the best way to approach that goal. Your ability to function safely in your own home is one of the most discriminating factors in determining how long you can maintain your independence. Our walk-in tub is a great option for those with trouble entering and exiting their high-sided tub. The leak-proof door and low threshold entrance help eliminate the risk of falling or tripping when going to bathe. This is just one of the many products that we have at our disposal at Bath Planet that will help ensure your safety and bathing excellence.
The accessible bathing options offered by Bath Planet are perfect for those who are growing older, mobility challenged, or disabled and will help you remain independent in the comforts of your own home. Plus, since our accessibility products naturally resist mold and mildew, they're virtually maintenance-free so you won't have to endure any hard scrubbing. At Bath Planet, we have made it our life's work to help those suffering from mobility issues hold onto their bathing independence by reinventing the experience with accessibility products. Additionally, we offer a limited lifetime warranty on all of our products to give you even more peace of mind. Don't dread the loss of your bathing independence any longer and reach out to us today so we can help you reinvent your bathing experience with greater accessibility as the primary tool!
---