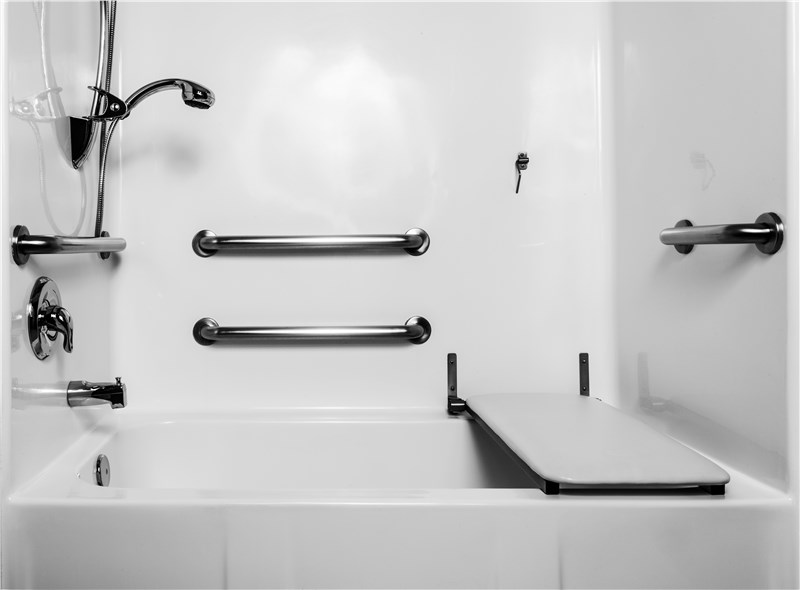 Your bathroom is a room of necessity. That doesn't mean it has to be scary or uncomfortable to use. If you have a little difficulty using the shower, the bathtub, or the other fixtures due to a mobility issue, there are solutions available.
The team at Bath Planet has put together a few tips for improving bathroom accessibility for those of all ages and abilities. Before you seek out one of the local bathroom remodeling companies in your area to completely remodel that space, consider trying a few of these ideas:
Upgrade the Bathroom with Accessible Accessories
There are many inexpensive options for improving accessibility in your bathroom. Installing durable, sturdy grab bars in the bathtub and next to the toilet are certainly a big help. You can do a lot more to increase your comfort with bathroom accessories! Here are a few other ideas to consider:
●Non-slip bathtub and shower treads are useful for preventing falls. Just make sure they are properly adhered to the acrylic surface.
●Keep your loved one safe when stepping out of the tub with a non-slip bath mat. These bath mats are backed with rubber or PVC to better grip the hard floor.
●Get a shower seat to sit on. Many manufacturers have quality, water resistant shower and bath seats for people of all sizes.
●Handheld shower heads also make showering while sitting down more convenient. They allow you to save some money on the water bill.
●Tall, padded toilet seats are helpful for sitting down and standing when you have limited mobility. The ADA guidelines recommend that toilets should be 17 to 19 inches tall.
Install a Walk-In Tub
If you love taking baths, you can continue to do so with one of the quality walk-in tubs from Bath Planet. These upright bathtubs feature a swing-open door that allows users to step into the bath. It's easy to get into and out of the walk-in tub for those with limited mobility, dizziness, and weakness in their legs. With the built-in seating, you can relax in the bath and stand up more comfortably when finished.
What else do Bath Planet walk-in tubs offer?
●Manufactured with the thickest acrylic in the industry
●Made to resist chipping, peeling, and cracking
●Non-porous acrylic that resists the growth of mold and mildew
●Products backed by the Good Housekeeping Seal
●Transferable, limited, lifetime warranty
●ADA-compliant accessories, like grab bars and shelving
Install a Zero-Threshold Shower Base
Another option is transforming an existing shower into a zero-threshold shower stall. These roll-in showers have no barriers to step over. They are great for people with limited mobility and those who use wheelchairs.
Switch Out Your Bathroom Sink
You might also want to replace the bathroom vanity with something more accessible and comfortable to use. For the elderly, larger handles with simple red and blue indicators for hot and cold are a good choice. Wheelchair users need a lower bathroom sink vanity with handles that are closer to the edge of the counter.
What is the bottom line?
Homeowners have many choices when it comes to improving functionality and safety in the bathroom. To learn more about other accessibility options, consider looking for assistance from established, quality bathroom remodeling companies.
Bath Planet can provide you with a free home consultation to discuss some of our services, such as installing a walk-in tub. Just give us a call or fill out our easy contact form. A friendly representative will help arrange your appointment and free quote today.
---